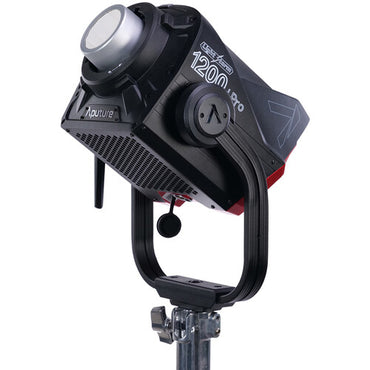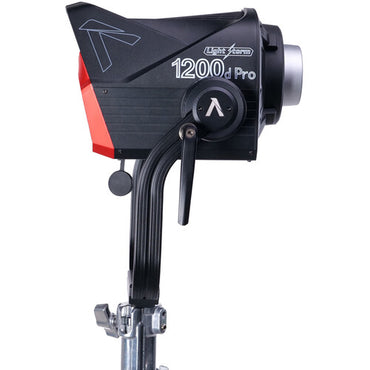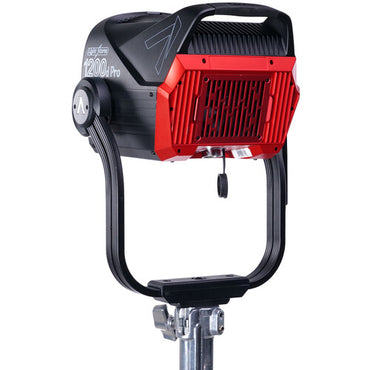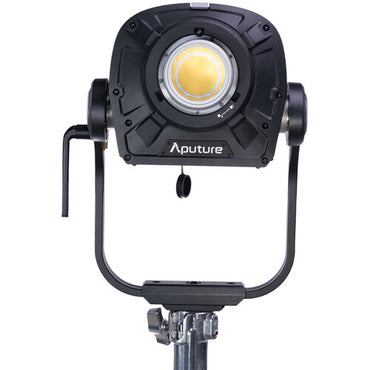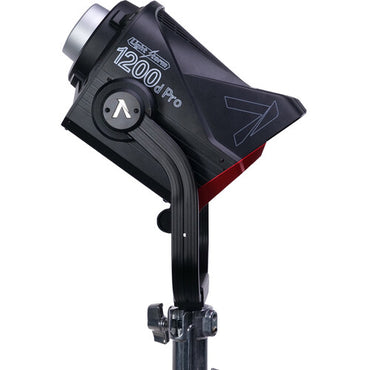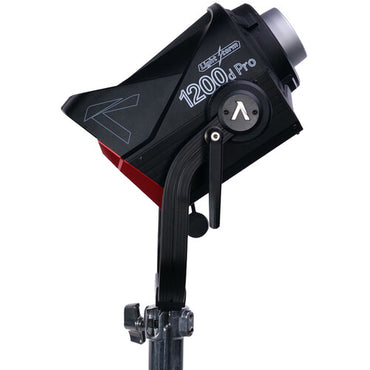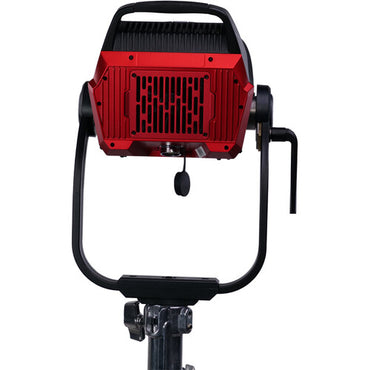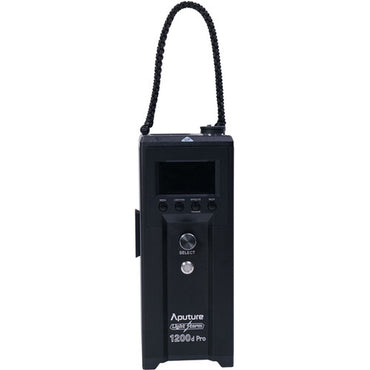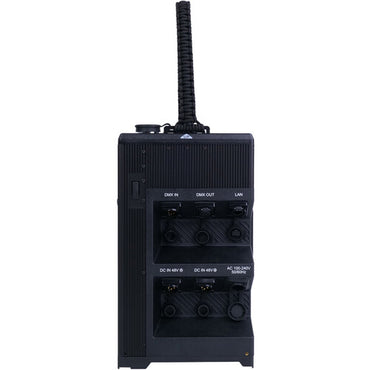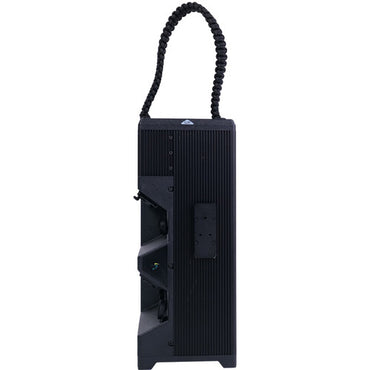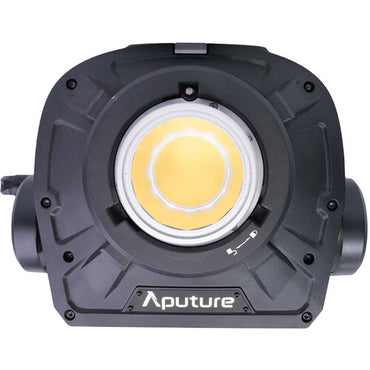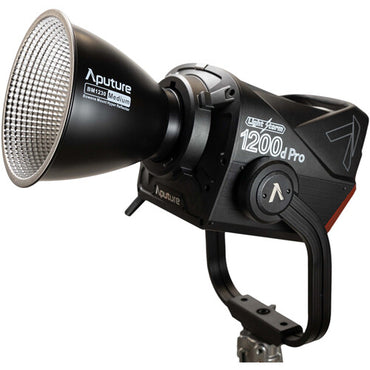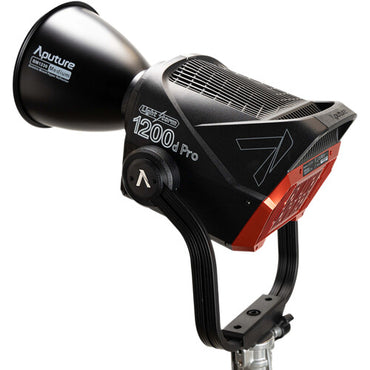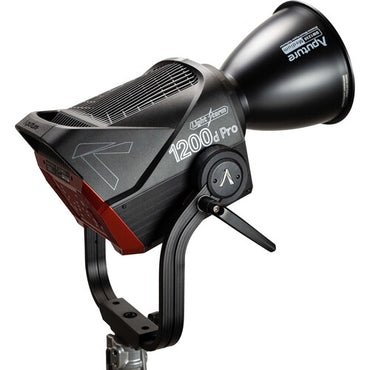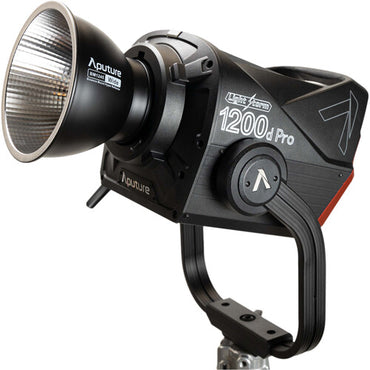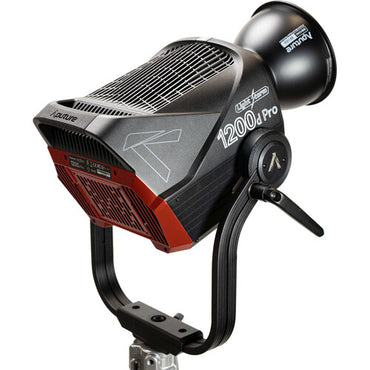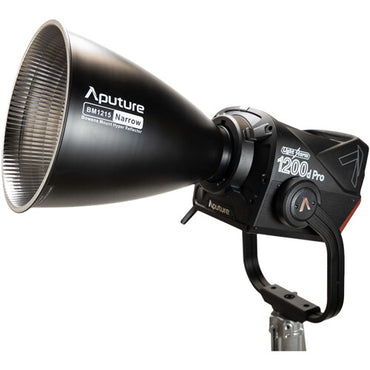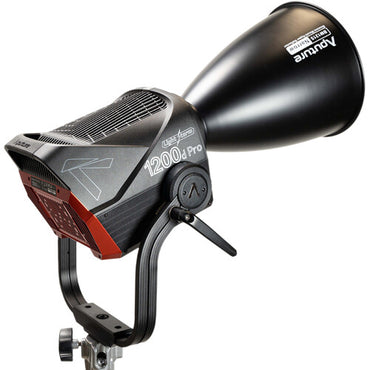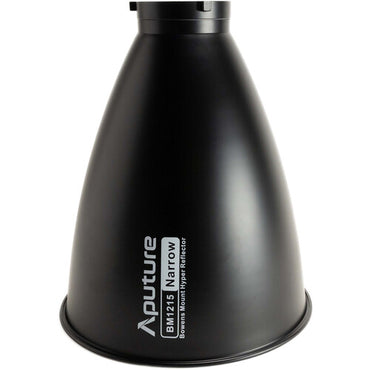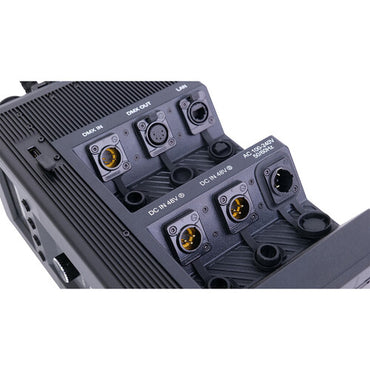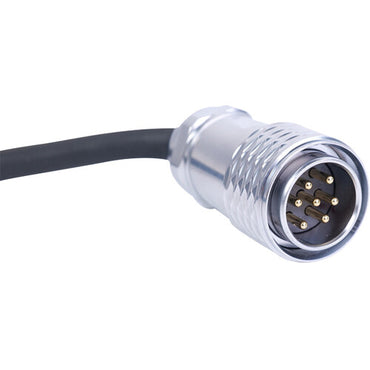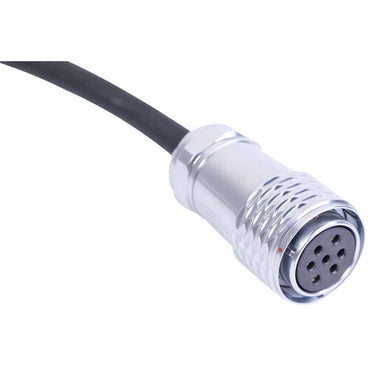 Description
*Contact us to find out more about ordering
The LS 1200d Pro LED Light from Aputure is a powerful COB LED fixture with expansive power, control options, and output comparable to a 1600W HMI. The precision fixture has a solid 5600K color temperature with a high CRI/TLCI rating of 95 that is great for location shooting outdoors, or in areas dominated by other daylight-balanced fixtures such as HMIs. Besides power, control is a driving force in the design of the 1200d Pro. The light supports multiple wireless control methods, including the Sidus Link mobile app and the built-in wireless DMX control. The 1200d Pro is also compatible with LumenRadio CRMX, Art-net, and sACN via an etherCON connector. It also has 5-pin DMX512 connectivity for seamlessly integrating into any professional DMX interface.
It has four dimming curves: Linear, Exponential, Log, and S-Curve, to ensure accuracy regardless of your chosen brightness level. While you can make adjustments locally on the fixture, you can also make them wirelessly from a distance, and this is very useful when the light is mounted overhead or in hard-to-reach places.
The light is ready for worldwide use via its universal power supply. It also has two 48V/15A 3-pin XLR DC inputs supporting half or full power via various compatible battery options.
The 1200d Pro is weatherproof (dust and water resistant) and built to withstand any shooting environment. When it comes to features Aputure has left no stone unturned with the inclusion of special effects such as paparazzi, fireworks, lightning, faulty bulb, TV, pulsing, strobe, and explosion. Aputure has also generously provided a case for the included hyper reflector as well as a rolling case for storage and transport.
Benefits
83,100 Lux @ 9.8' with Hyper Reflector (Narrow)
22,400 Lux @ 9.8' with Hyper Reflector (Medium)
13,010 Lux @ 9.8' with Hyper Reflector (Wide)
1200W Daylight Bowens mount point source LED
5600K Daylight CCT
Optimized output with 3 Hyper Reflectors: Narrow (15°), Medium (30°), Wide (45°)
CRI and TLCI ≥95, CQS≥96
Weather Resistant: dust and water resistant
Stepless Brightness Control: 0.1-100%
Frequency selection to reduce flicker
Lead-Follow Mode for quick workflow
Fan Modes: smart/medium/high/silent
Multiple Control Methods: SidusLink Bluetooth App Control, LumenRadioCRMX, Art-net and sACNvia etherCON, 5-Pin DMX512 In & Out
Supports dual 48V/15A DC inputs (3-pin XLR), including battery power stations and block batteries
Half power output with one 48V/15A power source
Full power output with two 48V/15A power sources
Junior Pin (1-1/8")
Separate control box for a lighter lamp head
Weatherproof 24.6' head cable
Locking Neutrik 19.7' power cord
Dual lightning clamp quick release plates
Curved, Disk-Brake Yoke with 360°Rotation
Utilizes universal Bowens mount standard
Dimming Curves: Linear, Exponential, Log, S-Curve
Lighting FX: Paparazzi, fireworks, lightning, faulty bulb, TV, pulsing, strobe, and explosion
Includes rolling case and reflector carrying case
Reviews
If you have any questions regarding this product feel free to call The Film Equipment Store where one of our experts will be happy to help. We are here for you.
We try to ensure we are giving our customers the best advice and best value on all our products however if you do see this product cheaper else where simply tell us and we will endeavor to match the price.