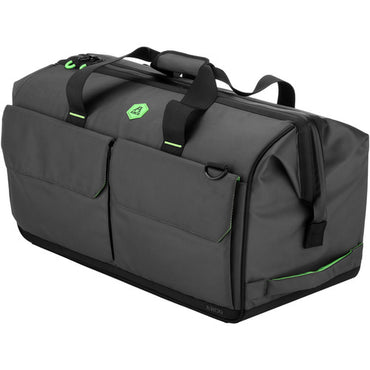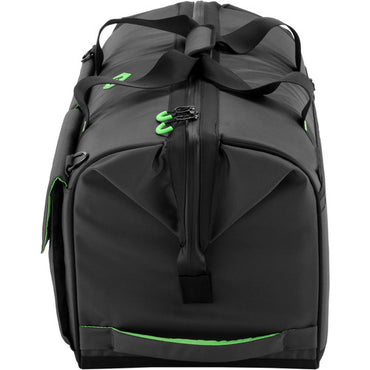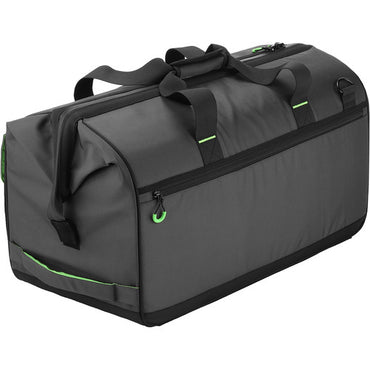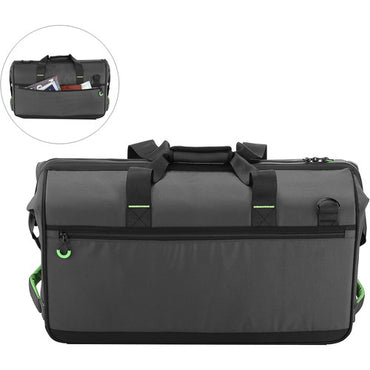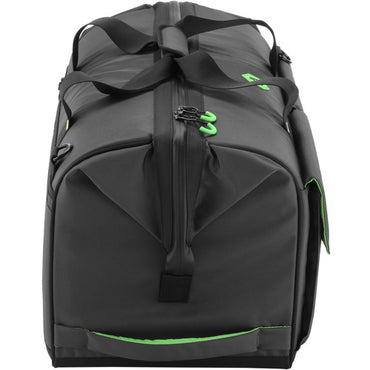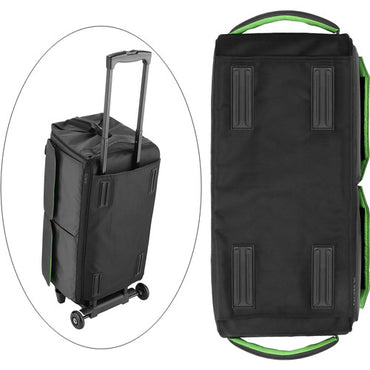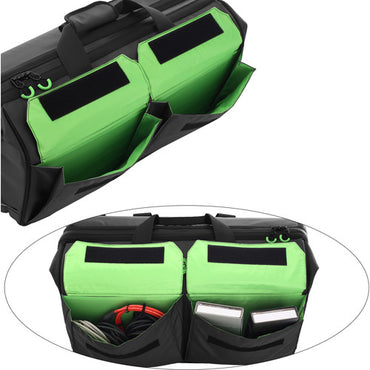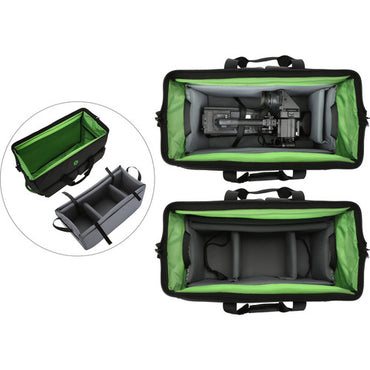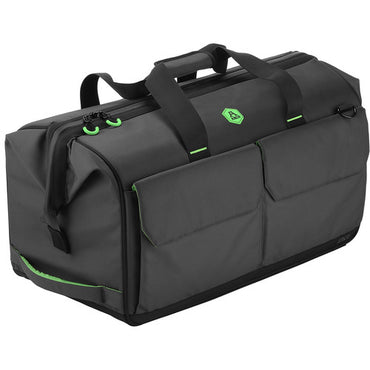 Description
The Video Doctor Bag 40 from Arco is designed to carry and protect video cameras and rigs up to 22.8" long, as well as additional equipment and accessories. Ideal for the videographer on-the-go, the bag features a hard outer shell lined with water-resistant fabric, interior padding, and weather-sealed YKK zippers to help protect your gear from shocks, moisture, and dust. In addition, the bag is supported by a metal frame to ensure that the bag won't lose its shape or collapse when open. The top-loading bag has an extra-wide opening that makes it easy to access your gear, and removable padded dividers with touch-fastener strips that let you custom-configure the interior to suit a wide-range of cameras and accessories. The interior padded bucket is completely removable for quick and easy access to your gear.
On the inside of the bag, integrated tie-down straps are provided to secure your gear and prevent it from shifting during transport. A combination of tear-resistant ripstop nylon and a soft polyester nylon lining helps prevent scratches and other damage to your gear. To accommodate additional accessories, the bag exterior features a large zippered pocket and a pair of touch-fastener pockets. The bag is carried using a top handle, side pull handles, or an included shoulder strap. Additionally, it can be used with an optional trolley system using the built-in trolley strap on the bottom of the bag.
Key Features
Fits video cameras and rigs up to 22.8" long
Hard exterior shell with water-resistant polyester fabric and weather-sealed zippers
Wide-opening for easy access to gear, with an additional touch-fastener loop provided to keep the bag open
Camera compartment is completely removable
Removable interior dividers with touch fastener strips for customized storage
Interior ripstop and soft nylon lining
Tie-down straps to secure camera and other gear and prevent shifting during transport
Carried using top handle, side pull handles, or included shoulder strap
Exterior pockets for additional accessories
Interlocking zippers let you add an optional security lock
Full-length bottom trolley strap for convenient transport
Sturdy Shell
The hard exterior shell protects equipment from damage due to impact during transport. The bag is constructed with a metal frame so that it retains its shape and won't collapse when open.
Water Resistant
The bag is covered with a durable water-resistant fabric that shields equipment and accessories from precipitation.
Zipped, Dry, and Secure
A weather-sealed YKK zipper prevents moisture from seeping into the bag. The slider bodies of the zippers interlock so that a padlock can be added for extra security for your gear and valuables. Light-colored pull handles are easy to see in dim light or at night.
Stays Open, Closes Tightly
The top sets of touch connect strips on the side of the bag keep the flaps open for easy access to your gear. The bottom strips hold the flaps down when in transit.
Bottom Trolley Sleeve
The sleeve on the bottom of the bag attaches to a trolley system for ease and security during transport.
Multiple Carrying Options
The bag is designed with multiple carrying options including side pull handles, overlapping padded carry handles, and metal D-rings for shoulder strap hooks. A shoulder strap with a removable no-slip shoulder pad is included with the bag.
Removable Bucket
The interior padded bucket is completely removable for quick and easy access to your gear. Nylon handles are integrated into the design for lifting the bucket independently of the bag. The light gray color makes it easy to locate and identify accessories, lenses, and other items. A soft tricot material won't scratch your gear or accessories.
Removable and Adjustable Dividers
One padded large dividers and two padded small dividers with touch-connect strips are included for configuring the bag exactly to your needs.
Tie-Down Straps
The bucket features tie-down straps for the security of your camera and other items during transport.
Inside and Outside Pockets
The bag is designed with roomy interior and exterior pockets to organize gear and accessories. Two gusseted accordion pockets on the front of the bag expand to fit a wide variety of accessories.
Protective Interior Lining
The bag's interior combines tear-resistant ripstop nylon and a soft polyester nylon lining to protect contents from scratches or other damage.
Reviews
If you have any questions regarding this product feel free to call The Film Equipment Store where one of our experts will be happy to help. We are here for you.
We try to ensure we are giving our customers the best advice and best value on all our products however if you do see this product cheaper else where simply tell us and we will endeavor to match the price.