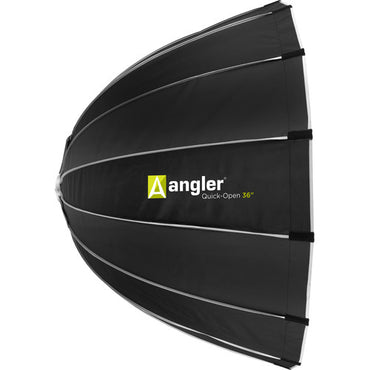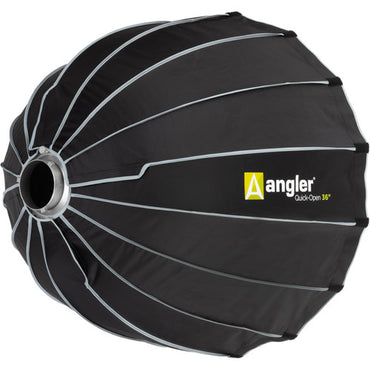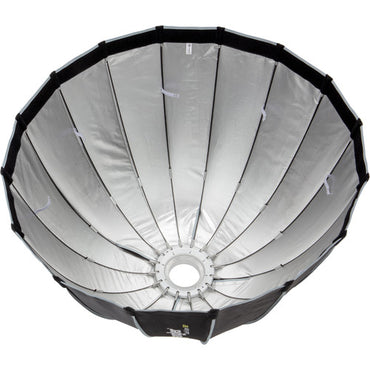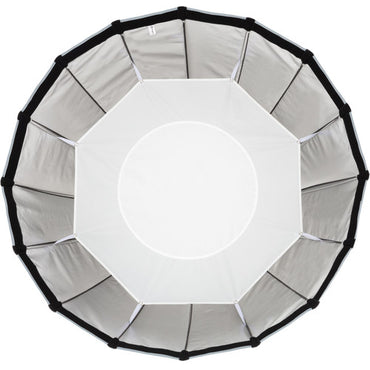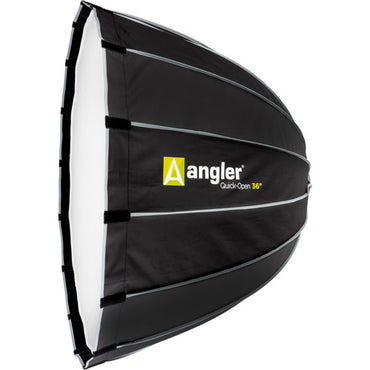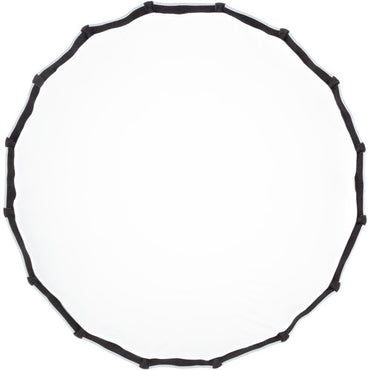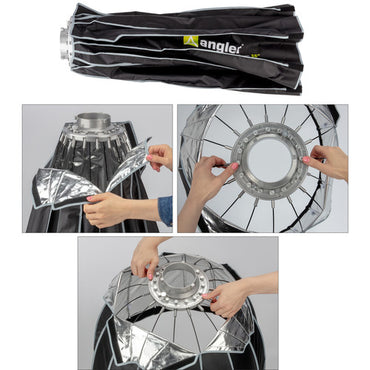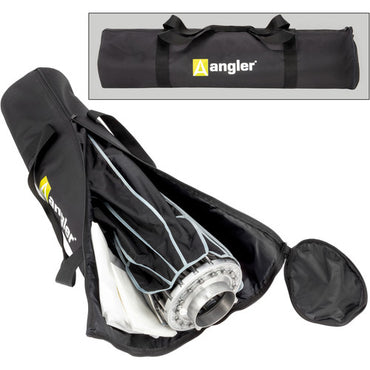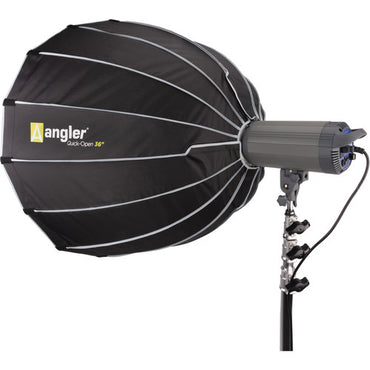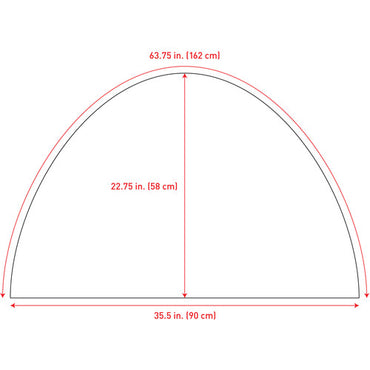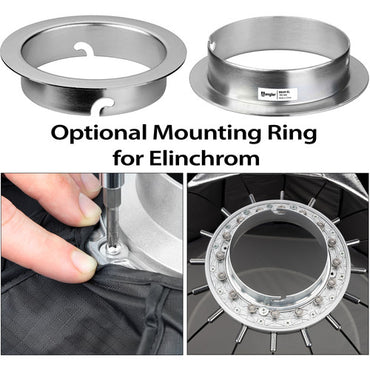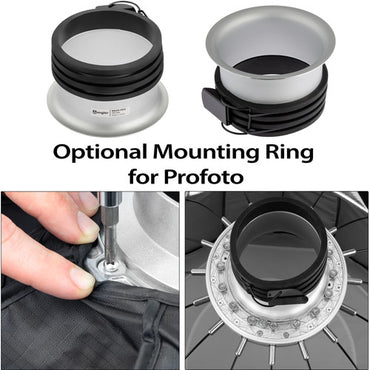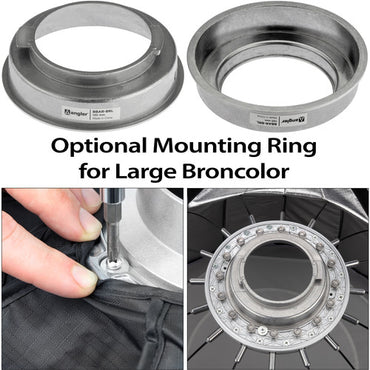 Angler Quick-Open Deep Parabolic Softbox (36")
Description
Ideal for portrait, product, and fashion photography and more, the redesigned Angler Quick-Open Deep Parabolic 36" Softbox features integrated locking rods that quickly lift and snap into place so you're ready to shoot in a fraction of the time it takes to set up a conventional softbox. The softbox has an improved release mechanism that employs easy-to-push levers that close the softbox easily in seconds. While the 16-sided shape of the softbox imparts a wrap-around light quality, its depth gives it a somewhat sharp falloff that makes feathering and directional control easy. For further directional control, an optional fabric grid is available to narrow the beam and minimize light spill. Other handy features include a silver interior to maximize output for a dramatic and punchy light, and removeable front and inner diffusers(comma) so you can regulate the softness and contrast that's perfect for your exposure. The softbox comes with a Bowens-type speed ring. Speed ring inserts that are compatible with Profoto, Elinchrom, and Broncolor lights are available separately.
Bowens Mount
The Quick-Open softbox is compatible with any flash head or monolight that uses the popular Bowens accessory mount
Speed Ring Inserts
Speed rings that are compatible with Profoto, Elinchrom, or Broncolor lights are available for separate purchase
Redesigned Quick Open and Quick Release Mechanisms
The redesigned Quick-Open softbox significantly shortens setup and breakdown time. You'll be set up and ready to shoot in the faction of time it takes to set up a traditional softbox. And the redesigned release levers will save you time and effort when it's time to move to the next location
Reflective Silver Interior
Silver interior maximizes output
Inner and Outer Diffusers
Both the inner and front diffusers are removeable, giving you brightness, contrast, and diffusion options without hot spots
Natural-Looking Catchlights
The QO softbox has a pronounced falloff for directional control, while it provides natural catchlights in your subject's eyes
Fabric Grid
An optional fabric grid is available separately and adds even more directionality by narrowing the beam spread and limiting light spill
Reviews
If you have any questions regarding this product feel free to call The Film Equipment Store where one of our experts will be happy to help. We are here for you.
We try to ensure we are giving our customers the best advice and best value on all our products however if you do see this product cheaper else where simply tell us and we will endeavor to match the price.