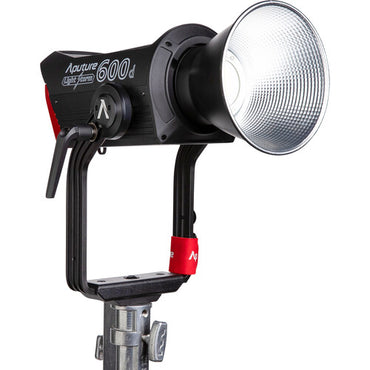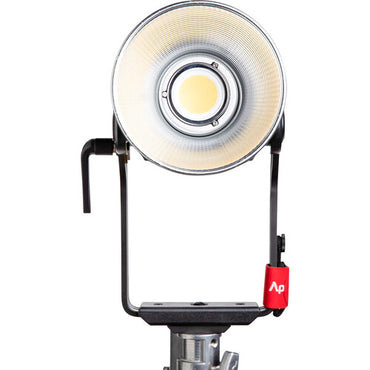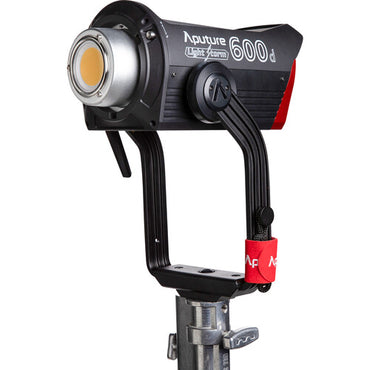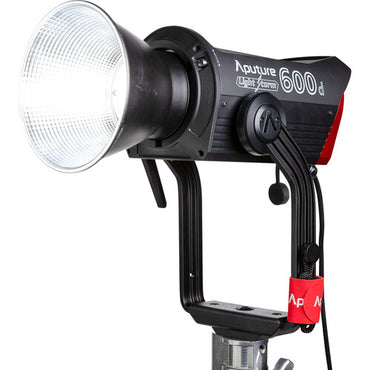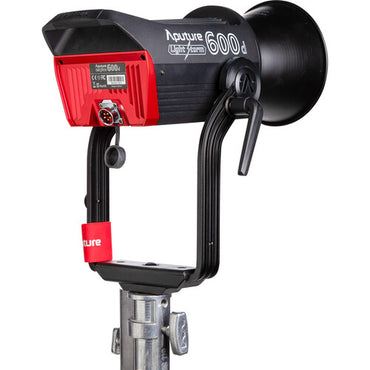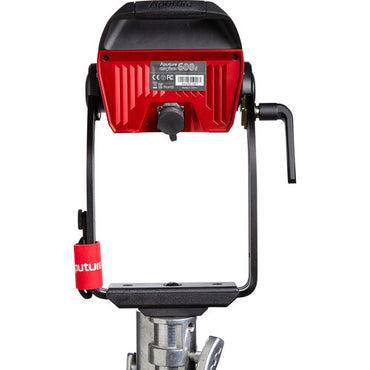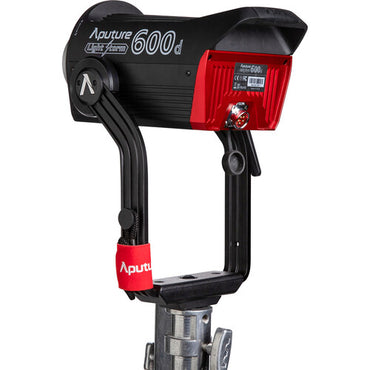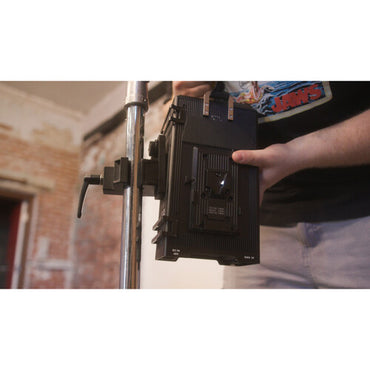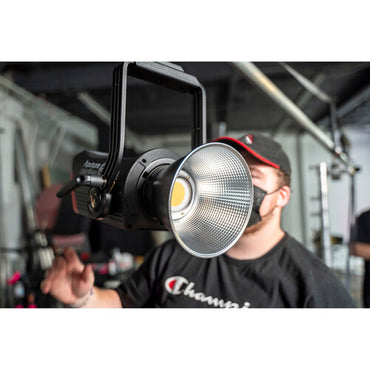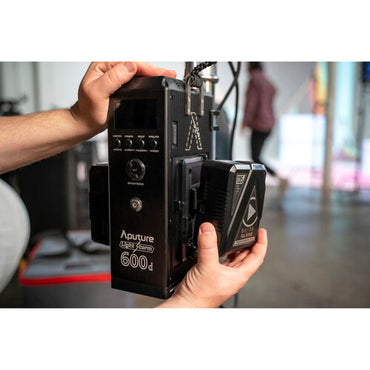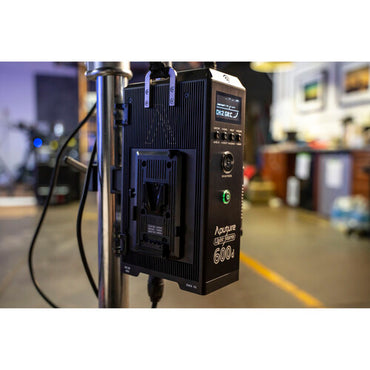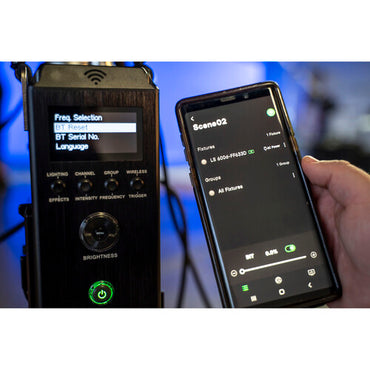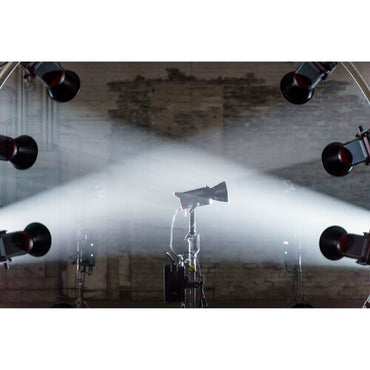 Aputure LS 600D Light - V-Mount
Description
*Contact us to find out more about ordering
Powerful Lighting for Demanding Situations
Designed for cinematographers, videographers, and photographers alike, the

 

Aputure LS 600d Daylight LED Light

 

provides convenient access to intense light output and does not require constant bulb changes like HMI or tungsten lamps. This offers an easy plug-and-play solution for users who need simple and intuitive controls with solid output. Complementing its high intensity, eight built-in lighting effects let you choose between paparazzi, fireworks, lightning, faulty bulb, TV, pulsing, strobe, and explosion. Additionally, the light offers 0-100% brightness control in 1% increments for maximum versatility, making it a perfect light for any demanding lighting situation you may encounter.
Intense Light Output
Utilizing the same light source as its professional predecessor, the LS 600d is one of the brightest point source LEDs available. Thanks to its immensely powerful 600W COB LED, this light outputs an incredible 8500+ lux with an optional Hyper Reflector, or up to 29,300+ lux at 3m with an optional F10 Fresnel.
Providing a maximum power draw of only 720W, this light approaches the brightness of a 1200W HMI at only a fraction of its total energy consumption.
Operation and Compatibility
The LS 600d features the same power as the LS 600d Pro while streamlining the control box and feature set for users who don't require professional-level LumenRadio CRMX, Art-net compatibility, extreme weather-resistance, and battery charging functionality.
Compatible with the Sidus Link Bluetooth app, which allows wireless adjustments of all the light's functions as well as effects.
Integrates into onset workflows via both the Sidus Link Bluetooth app or DMX512 protocols, giving creators a powerful fixture that seamlessly integrates into their existing ecosystems with smooth dimming control and without color shifts or the need to use scrims to decrease output.
Perfect for new users who work in studios and on-location, the LS 600d lets you start with a foundation of one light and quickly change between hard and soft qualities.
Lighting Accessories and Modifiers
As a member of the Light Storm family, the LS 600d features an integrated Bowens S-mount for easily attaching a wide variety of accessories and modifiers, ranging from the F10 Fresnel for intense brightness to the Light Dome 150 for spectacular softness.
Universal Power and Battery Options
Ready for worldwide use via its included 100 to 240V power supply, the LS 600d control box also provides dual battery plates for optional V-Mount batteries, which together will power the light at half of its maximum output. The control box also accepts 48V DC power via a 3-pin XLR for external power stations.
Miscellaneous Features
Multiple control methods including 2.4 GHz remote, Sidus Link Bluetooth app control, and 5-pin DMX512 in and out.
8 built-in lighting effects for paparazzi, fireworks, lightning, faulty bulb, TV, pulsing, strobe, and explosion.
4 dimming curves for electrical parameter output include linear, exponential, log, and S-curve.
Curved, handbrake-locking yoke with 360° rotation.
Dual junior/baby pin for easy mounting.
Built-in lightning clamp quick release plate.
Firmware updateable
Reviews
If you have any questions regarding this product feel free to call The Film Equipment Store where one of our experts will be happy to help. We are here for you.
We try to ensure we are giving our customers the best advice and best value on all our products however if you do see this product cheaper else where simply tell us and we will endeavor to match the price.