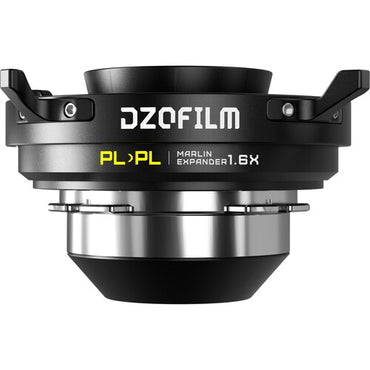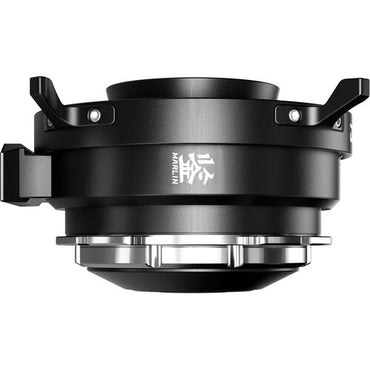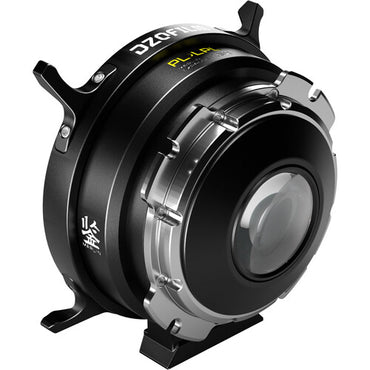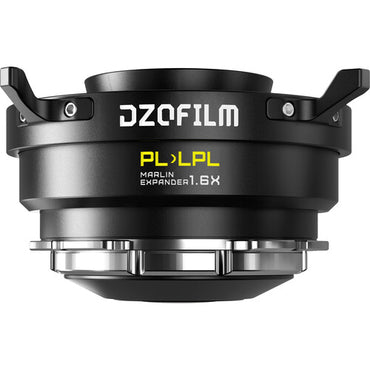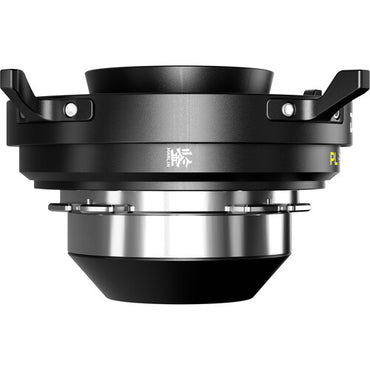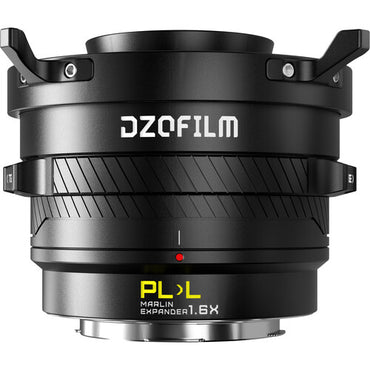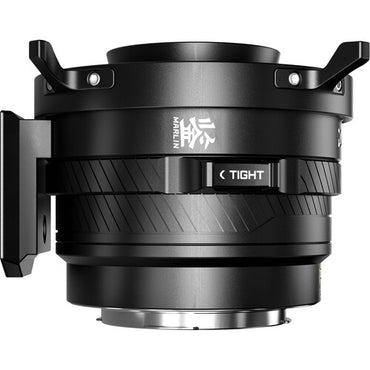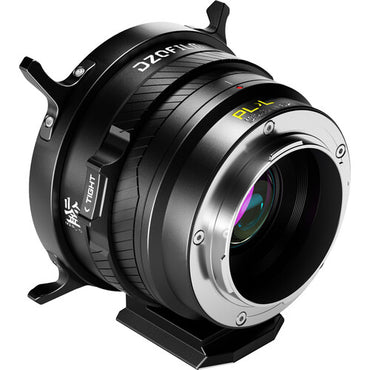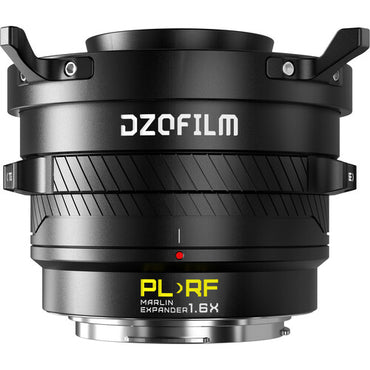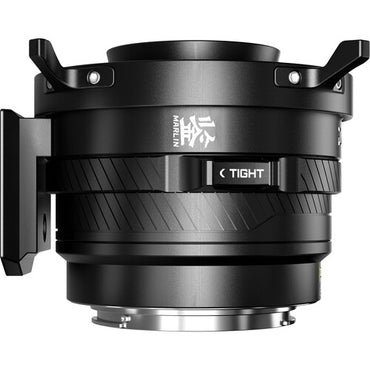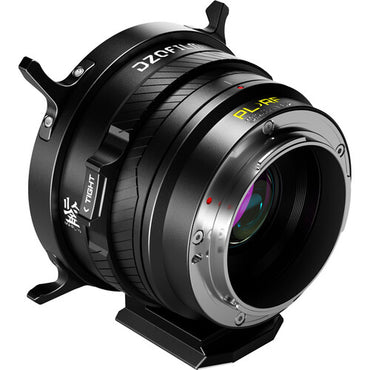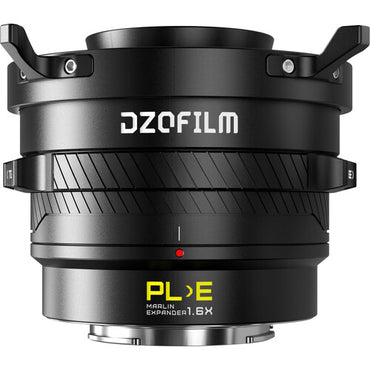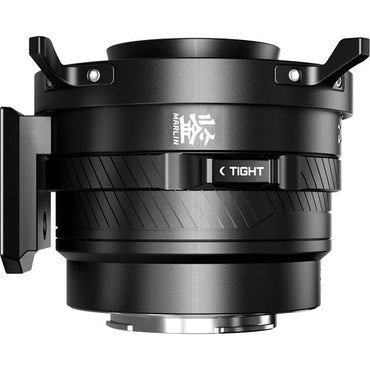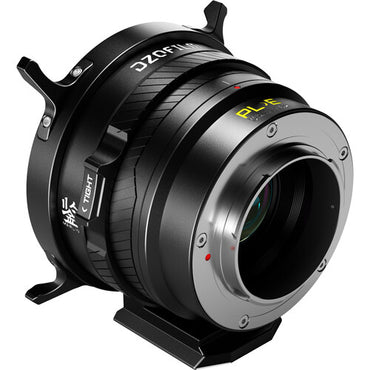 DZOFilm Marlin 1.6x Expander for PL Lens to PL, LPL, L, RF or E-Mount Cameras *please select mount type (Pre Order)
Description
*Contact us to find out more about pre ordering
Expand the angle of view of your S35 lens when using it on a full-frame or VistsaVision camera with this Marlin 1.6x Expander for PL Lens to PL, LPL, L, RF or E-Mount Cameras from DZOFilm. This durable aluminum expander is designed for your S35 PL-mount lens for use on a PL, LPL, L, RF or E-Mount camera without sacrificing the S35 angle of view. The expander magnifies the image by 1.6x.
The Marlin is compatible with most S35 lenses and features an easy, quick flange back adjustment ring that allows you to adjust the image further without removing the lens. Front and rear caps and a detachable steel support base are included.
Compatibility
S35 PL-mount lenses
Full-frame/VV cameras with a PL, LPL, L, RF or E-Mount Camera
Magnifies the Image Circle by 1.6x
The extender converts Super35 Pictor Zoom lenses to cover full frame or VistaVision sensors. It multiplies the focal length by 1.6x with only 1.5 stops of light loss.
Retains Optical Performance and Operability
The Marlin maintains superb image quality without decreasing resolution, and it enables the use of S35 lenses to be compatible with FF and VistaVision cameras to facilitate the use of different lenses for more possibilities.
Quick Flange Back Adjustment
Minor flange back adjustment is achieved through a back adjustment ring; no need to use shims (excluding PL-PL and PL-LPL versions). To achieve the best image performance, the FBD can be quickly adjusted without removing the lens and camera.
Solid and Sturdy
The expander includes a detachable supporting base and stainless steel mount.
Broad Compatibility
The Marlin is compatible with a wide variety of lenses on the market. The distance from the flange plane of the lens to the rear should be less than PL (19.64mm). The Marlin Adapter Clearance Check tool can be downloaded from the manufacturer's website to check the suitability.
Reviews
If you have any questions regarding this product feel free to call The Film Equipment Store where one of our experts will be happy to help. We are here for you.
We try to ensure we are giving our customers the best advice and best value on all our products however if you do see this product cheaper else where simply tell us and we will endeavor to match the price.