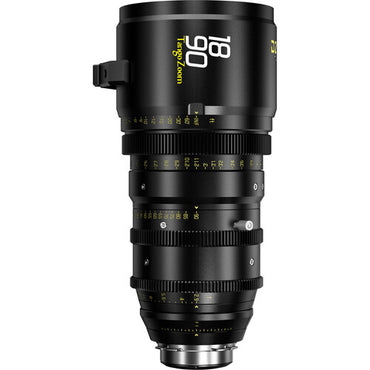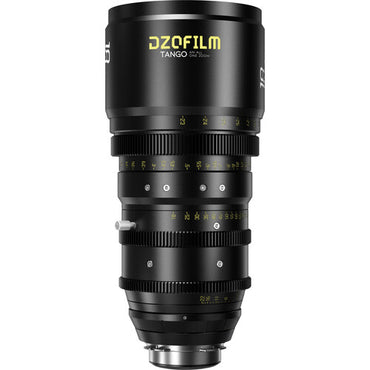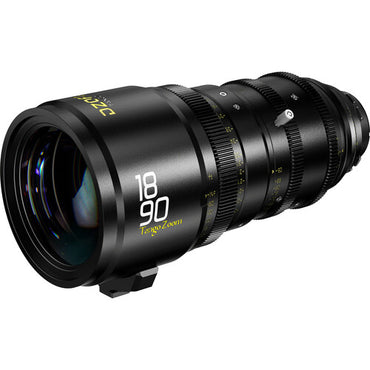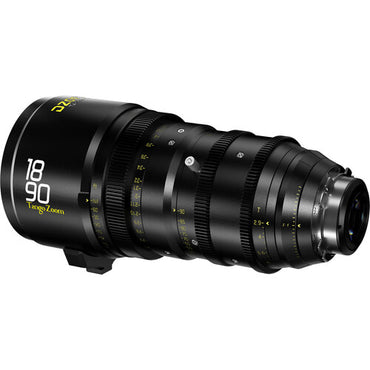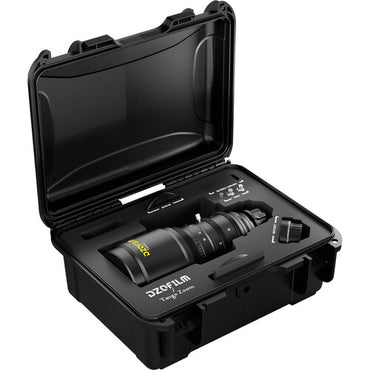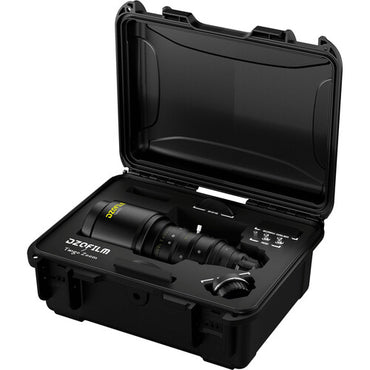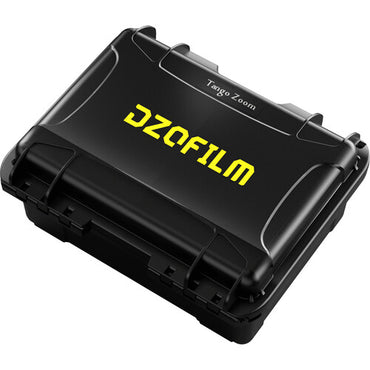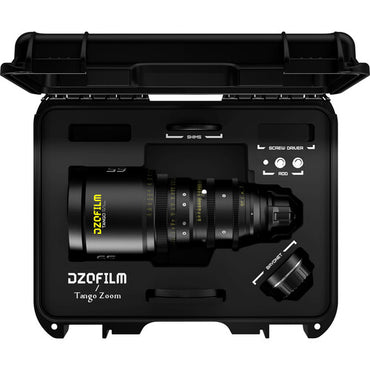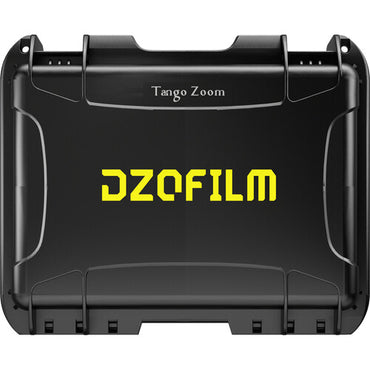 DZOFilm Tango 18-90mm T2.9 Zoom Lens - PL And EF (Feet) *NEW*
Description
*Contact us to enquire about ordering
Choose the

 

18-90mm T2.9 S35 Zoom Lens

 

from

 

DZOFilm

 

to add a combination of cinema-grade optics and ENG-style functions to your Super35 video capture. This wider, 5x zoom is one in a series that offers a total 18mm to 280mm range in just two lenses, the 18-90 and the 65-280mm. Interchangeable ARRI PL and Canon EF mounts provide compatibility for the Tango zoom series with a truly diverse range of cameras.
ARRI PL & Canon EF Mounts
This 18-90mm zoom comes mounted in ARRI PL and includes a Canon EF mount, enabling you to use it with a variety of cine-style cameras.
Alluring Bokeh
This Tango S35 Zoom's 16-blade aperture series produces smooth and alluring bokeh, drawing viewers into your storytelling.
The T2.9 maximum aperture is consistent across the 18-90mm zoom range.
Optimal Color Rendition
Exceptional color rendition enables this Tango S35 zoom to bring lifelike skin tones to the screen, making it perfect for fashion projects, documentary, and sports.
The entire Tango S35 lineup maintains a high level of color consistency,
Use the 18-90mm zoom for capturing mesmerizing close-ups with delicate facial details.
Minimal Aberration
The Tango S35 zoom series features advanced an optical design that effectively corrects chromatic aberrations, resulting in optimal image quality and color reproduction.
Outstanding distortion control and imperceptible breathing effects ensure an immersive visual experience.
Optional Movcam Servo
The Tango S35 zoom series offers the ultimate combination of cinema-grade optics and ENG-style functionality. Combine the 18-90mm zoom with a separately available Movcam servo drive for seamless integration with ENG cameras, enabling remote control of focus, iris, and zoom settings.
Targeted at experienced cinematographers, these zooms unlock professional-grade performance for broadcasting, large-scale events, and a variety of shooting scenarios.
Luminous Marks in Feet
All focus, zoom, and aperture ring marks are coated with luminous paint to accommodate the demands of low-light shooting.
The luminous marks enhance clarity, enabling focus pullers and camera operators to easily discern lens marks, improving on-set efficiency.
Focus is marked in feet on both sides of the lens.
Reviews
If you have any questions regarding this product feel free to call The Film Equipment Store where one of our experts will be happy to help. We are here for you.
We try to ensure we are giving our customers the best advice and best value on all our products however if you do see this product cheaper else where simply tell us and we will endeavor to match the price.