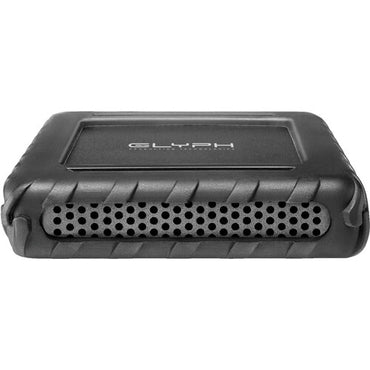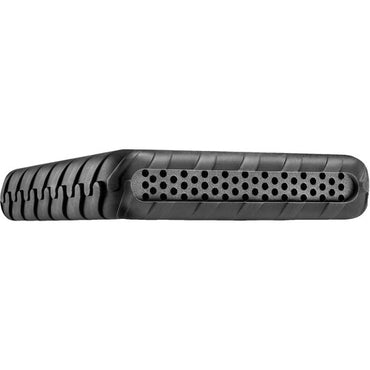 Glyph Technologies 2TB Blackbox Plus 5400 rpm USB 3.1 Type-C External Hard Drive
Description
Glyph Technologies 2TB Blackbox Plus 5400 rpm USB 3.1 Type-C External Hard Drive 
Key Features
2TB Storage Capacity
USB 3.1 Type-C Interface
Up to 140 MB/s Data Transfer Speed
5400 rpm
Bus Powered
Fanless Design
Preformatted for Mac
Windows Compatible with Reformatting
Includes 1-Year Advance Replacement
Includes 2-Year Level 1 Data Recovery
ASSEMBLED AND TESTED IN
 New York USA
Every Glyph drive that leaves our doors is assembled in New York and then subjected to strict, regimented testing. Glyph drives just work — so you can focus on creating.

Glyph Drives comes with a unique 3-2-1 Warranty
3 Year Full Hardware Warranty
2 Tear Level 1 Data Recovery
1 Year overnight replacement (subject to courier delivery)
Full Warranty – If your product fails, Glyph will repair it or replace it. The replacement will be an identical unit or upgraded unit if an identical unit is not available. An RMA number is required for all returns. The customer is responsible for the shipping charges for returning the product to Glyph. Glyph will pay for Fedex Ground shipping when we return your product after repairing or replacing it. The warranty is void if the customer opens the case in an attempt to replace parts or repair their Glyph product.


Advance replacement eligible  – A customer is eligible for Advance Replacement if a product fails in the first year of warranty and our tech support dept cannot solve the problem. Glyph will send a replacement unit. Customer must ship their failed unit to Glyph. An RMA number is required for all returns. Customer must supply a credit card number for pre-authorization of a transaction in the event that the customer fails to return their unit within two (2) weeks.


Level One Data Recovery – Unlike any of our competitors, Glyph offers level one data recovery using our experience and special hardware and software. We cannot guarantee our data recovery attempts will be successful.


Advanced Data Recovery – In the event our attempt is unsuccessful and the drive needs more sophisticated data recovery, Glyph can send the drive to a partner company, with the customer's authorization. The costs associated with advanced data recovery efforts are the responsibility of the customer.
Sporting USB 3.1 Type-C connectivity, the bus-powered 2TB Blackbox Plus 5400 rpm USB 3.1 Type-C External Hard Drive from Glyph Technologies can easily be plugged into systems running Windows Vista or later and macOS 10.4 and later without the need for an external power source. In addition to USB 3.1 Type-C compatibility, the Blackbox Plus also supports Thunderbolt 3 connectivity, making it both rugged and versatile. Once connected, this hard drive supports data transfer rates of up to 140 MB/s to enhance workflows and transfer important files to and from the drive quickly and efficiently. Once files are stored, the Blackbox Plus can be taken with you out into the field, as its rubber housing helps to protect against the elements. The Blackbox Plus comes formatted for Mac and may be used with Windows after a simple reformat. Included with this drive is a USB 3.1 Type-C to USB 3.1 Type-C cable and a USB 3.1 Type-C to USB 3.0/2.0 Type-A cable. Protection is provided by a limited 1-year advanced replacement warranty, a limited 2-year level 1 data recovery warranty, and a limited 3-year hardware warranty.
General Features
Rugged Storage On-the-Go
Blackbox Plus features USB Type-C technology, optimized passive cooling, integrated health monitoring, and its tough outer shell is built to take a beating. Rugged professional storage designed to go everywhere you do. Small enough to fit in your pocket, yet powerful enough to take its rightful place in your workflow.
Time Machine Compatible
The Glyph Blackbox Plus comes preformatted HFS+ with Journaling and is Time Machine compatible out of the box. A simple reformat is all it takes for the Blackbox Plus to work with Windows systems.
Reviews
If you have any questions regarding this product feel free to call The Film Equipment Store where one of our experts will be happy to help. We are here for you.
We try to ensure we are giving our customers the best advice and best value on all our products however if you do see this product cheaper else where simply tell us and we will endeavor to match the price.