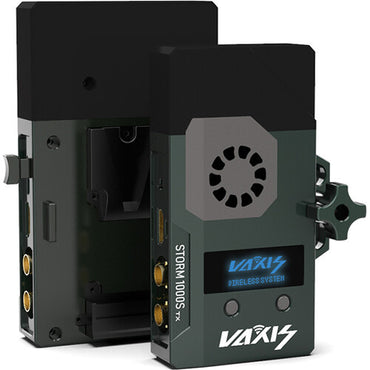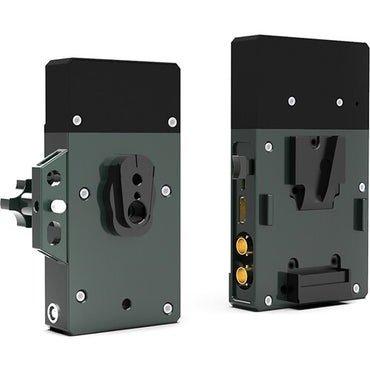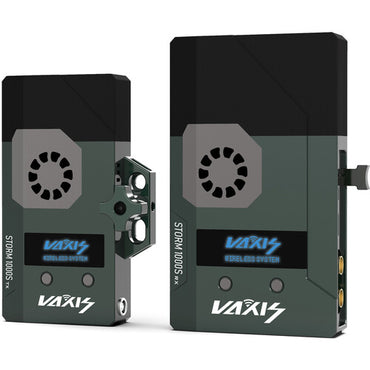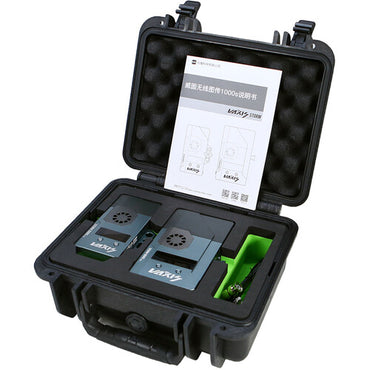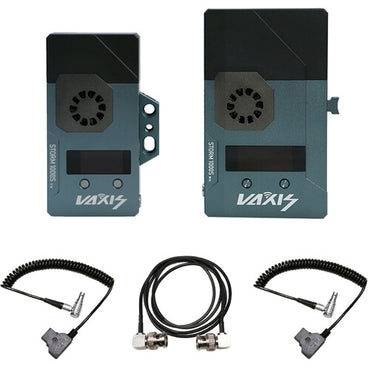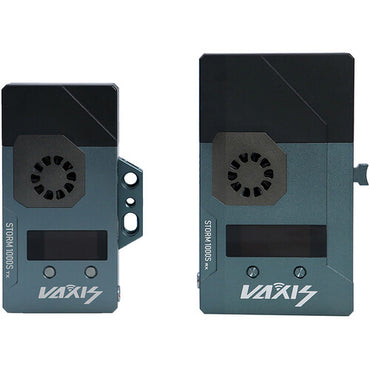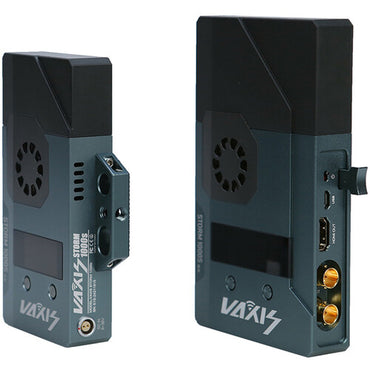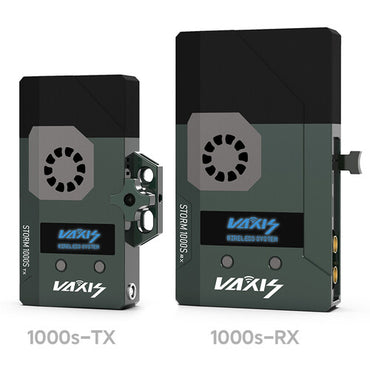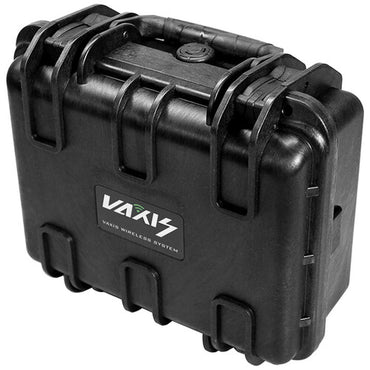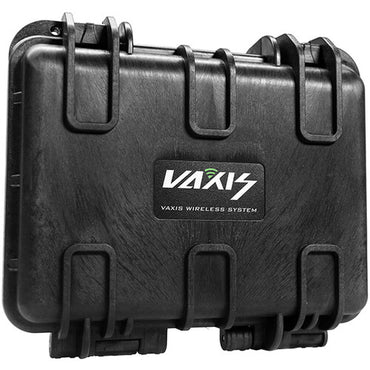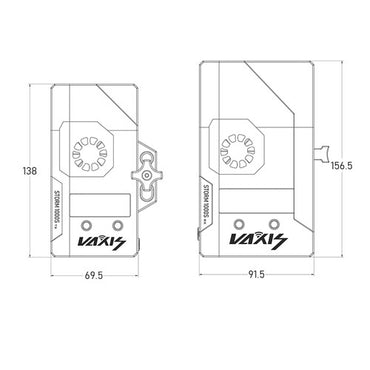 Vaxis Storm 1000S Wireless Kit (V-Mount)
Description
Sporting both 3G-SDI and HDMI connections, the Storm 1000S Wireless Kit from Vaxis enables transmitting visually lossless video signals to the Vaxis receiver with less than 1 ms latency. The transmitter sends a powerful line-of-sight signal up to 1148' and offers 20 channels through the 20 and 40 MHz bands, allowing you to find a clean channel to use. This also allows you to work with multiple pairs of Vaxis Storm transmitters and receivers without interfering with each other's signals.
The transmitter features one 3G-SDI input, one 3G-SDI loop output, and one HDMI input while the receiver has two 3G-SDI and one HDMI outputs. The system supports 0' mode, which allows instantaneous playback with an ALEXA Mini. The transmitter supports multicasting to multiple receivers, and in addition, the Storm 1000S is compatible with Storm 058, 800, 2000, and 5000 systems. Each unit features a bright, clear LCD display and they have a cooling fan that vents to the side to avoid overheating your camera or monitor. They can be powered using the integrated 2-pin LEMO connector, and each unit has a USB micro power input port as well. In addition the receiver features an integrated V-mount plate for power input.
Both units feature internal antennas
Transmitter and receiver kit transmits 1080p wireless video up to 1148' line-of-sight with less than 1 ms latency
Transmitter features one SDI and one HDMI input, and one SDI loop output; receiver features two SDI outputs and one HDMI output
Units are powered by separately available external sources via their 2-pin LEMO-type ports
Multicast support to transmit video from one transmitter to multiple receivers
HDMI/SDI cross-conversion support on transmitter
Timecode and metadata support
Bright LCD screen on each unit for settings, status, and to scan for open frequencies on 5.1 to 5.9 GHz range
Bright LCD info screen displays settings, status, and allows for scanning from 5.1 to 5.9  GHz
Each unit mounts on rig using 1/4"-20 thread
Compatible with Storm 058, 800, 2000, and 5000
Optional V-mount plate on transmitter
Durable metal housing
Reviews
If you have any questions regarding this product feel free to call The Film Equipment Store where one of our experts will be happy to help. We are here for you.
We try to ensure we are giving our customers the best advice and best value on all our products however if you do see this product cheaper else where simply tell us and we will endeavor to match the price.