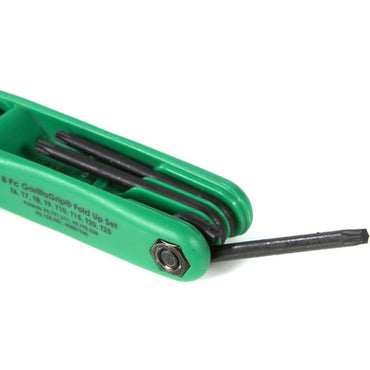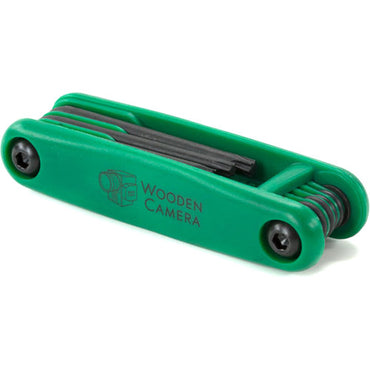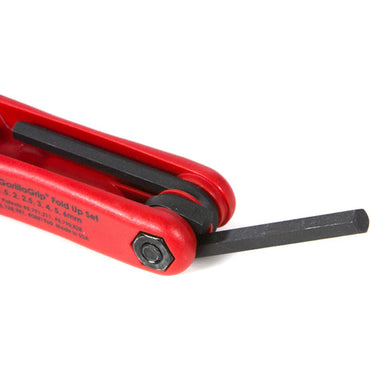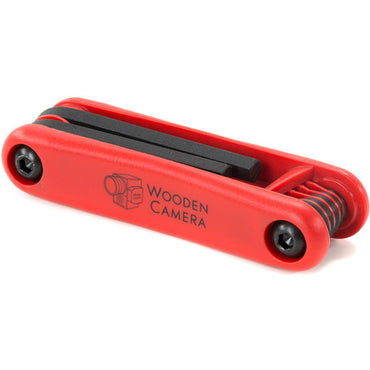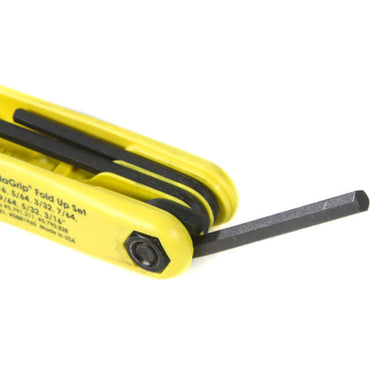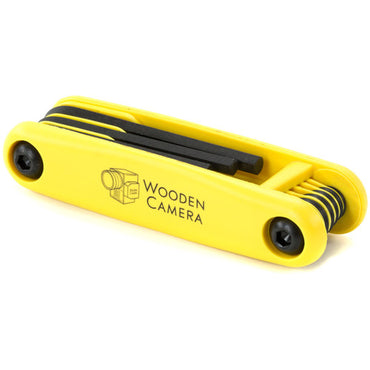 Wooden Camera Wrench Set (Metric, Imperial, Star Versions Available)
Description
Wooden Camera Wrench Set (Metric, Imperial, Star Versions
Product Highlights
Compact, Pocket Friendly Design
Precision-Cut Tool Tips
Flip-and-Turn Design
This Wrench Set from Wooden Camera is a compact, fold-up tool-set which fits easily into your pocket or toolbox. Precision cut tips allow full tool engagement in the screw, preventing stripping of the screw or inadequate torque. Additionally, the Flip-and-Turn design of the chassis requires little to no repositioning of the tool when working against obstructions.
1 Year Warranty. 
Specs
Tool Set Hex:
Metric: 2, 2.5mm, 3, 4, 5, 6, and 8 mm
Imperial:  5/64, 3/32, 7/64, 1/8, 9/64, 5/32, 3/16, 7/32, 1/4
Star: T6, T7, T8, T9, T10, T15, T20, and T25
Reviews
If you have any questions regarding this product feel free to call The Film Equipment Store where one of our experts will be happy to help. We are here for you.
We try to ensure we are giving our customers the best advice and best value on all our products however if you do see this product cheaper else where simply tell us and we will endeavor to match the price.